September 20, 2015
In my last post, I shared some of my top 5 favorite Chrome themes for use with both the Chrome Operating System and the Chrome Browser by Google.
With this post; I will share some of my favorite Fall/Halloween oriented themes for the season. As we all know, it's getting cooler at night and the skies are getting fuller which means Fall is upon us and boy am I excited for such a season!
It's really the one season where the colorful leaves invade your senses, the cool crisp air taking you to the joys of the season and the invitation of lovely attributes like hot cocoa and apple cider. Great times to be had indeed my friends.
These themes are custom created by people like yourself on a little known site called ThemeBeta which is a site specifically tailored to offering custom Chrome themes and even has a theme creator app in the Chrome Web Store.
Without further adue... here are my top 5 favorite themes for this season...
1.
Eerie Moon by werewolf

Get it HERE
2.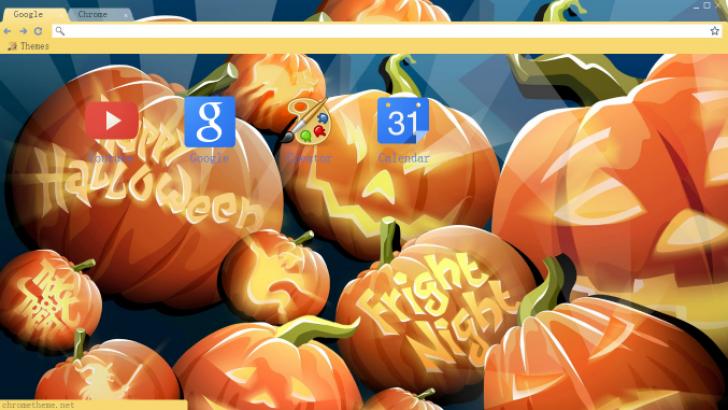 Halloween by linge

Get it HERE
3.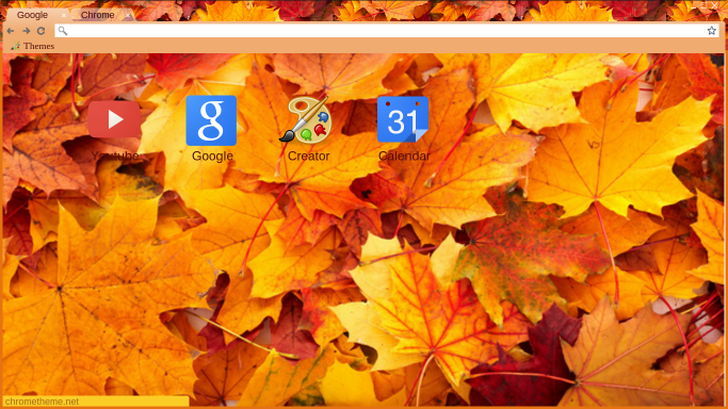 Fall Leaves by Jennifer Anderson

Get it HERE
4.
Autumn Bounty by Niecie

Get it HERE
5.
Halloween Enchantment by Niecie

Get it HERE

Well, that's it for my favorite seasonal themes for Fall/Halloween. As you can tell, I like to mix it up between the season itself and the corresponding holiday within the season. Soon, I'll show off my favorite themes for Christmas time; including a bonus theme created by myself just for the season! Stay tuned gorgeous ones!
September 17, 2015
Hi there everyone,
Themes are a quintessential part of our experience on computers these days. We all enjoy having a computer look and feel the way we would envision it to be and it definitely can make a world of difference when it comes to setting the mood and making computing a more enjoyable experience.
This post is going to show you the top five favorite themes by yours truly, to which, are not only my favorite but essential in my customization collection. I love to do my computer up and if anyone is like me; this list will be satisfying indeed.
Here goes...
1.
Nuvi Collection by Elisa Sassi

Get it HERE