Recently, I had an issue arise between myself and another person pertaining to a situation that involved me and another party. I don't know what was said about myself to people and I am refusing to feed power to it.

You have those friends in your life that are your ride or die people and those are the people you should keep close to you but then you've got those who are fairweather and only benefit in certain ways to your growth.

If you witness someone you love being bullied or hateful derogatory comments being shamed on them; you should stick up and be a voice when they are not able. It is our job in life to make this world a better place and it starts with how we interact together.

When someone is attacking your friend; who you claim is your best friend; you should do something about it. That's what friends are meant to do. By you standing by and accepting what is happening; you are accepting hate and you are just as guilty as the bully who is hating on your friend.

That's all.
In my last post, I shared some of my top 5 favorite Chrome themes for use with both the Chrome Operating System and the Chrome Browser by Google.
With this post; I will share some of my favorite Fall/Halloween oriented themes for the season. As we all know, it's getting cooler at night and the skies are getting fuller which means Fall is upon us and boy am I excited for such a season!
It's really the one season where the colorful leaves invade your senses, the cool crisp air taking you to the joys of the season and the invitation of lovely attributes like hot cocoa and apple cider. Great times to be had indeed my friends.
These themes are custom created by people like yourself on a little known site called ThemeBeta which is a site specifically tailored to offering custom Chrome themes and even has a theme creator app in the Chrome Web Store.
Without further adue... here are my top 5 favorite themes for this season...
1.
Eerie Moon by werewolf

Get it HERE
2.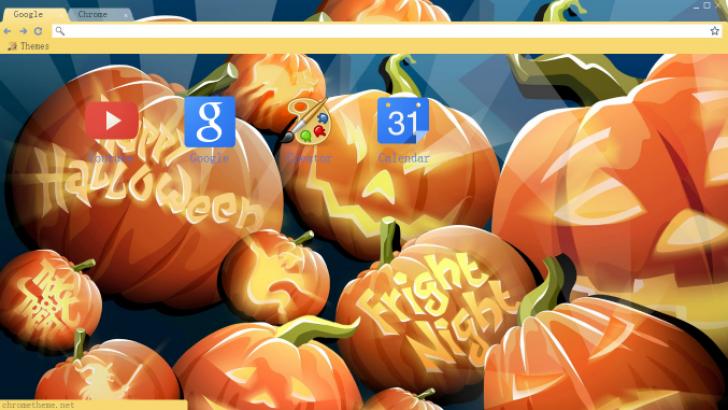 Halloween by linge

Get it HERE
3.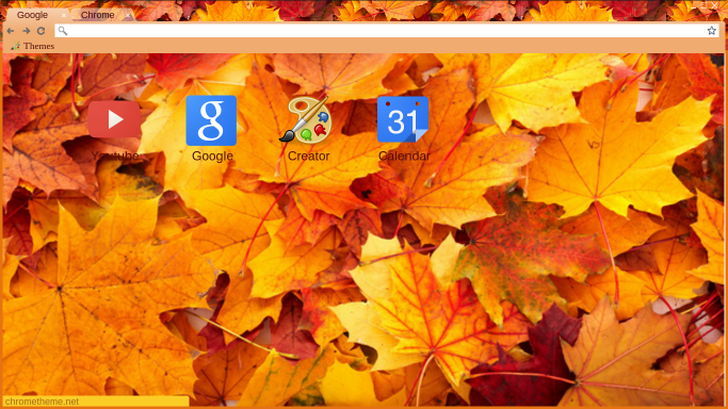 Fall Leaves by Jennifer Anderson

Get it HERE
4.
Autumn Bounty by Niecie

Get it HERE
5.
Halloween Enchantment by Niecie

Get it HERE

Well, that's it for my favorite seasonal themes for Fall/Halloween. As you can tell, I like to mix it up between the season itself and the corresponding holiday within the season. Soon, I'll show off my favorite themes for Christmas time; including a bonus theme created by myself just for the season! Stay tuned gorgeous ones!